SYI uses best aluminum alloy to make Aluminum Sand Castings and Permanent Mould Castings. Each aluminum ingot is certified as to its purity and is brought in from Storage and preheated to remove any potential moisture.
After the casting, we will move the parts to the heat treating and aging process according to customers' requirements. The time in the heat treat and the temperature are strictly controlled since the temper of the alloy is determined in this process.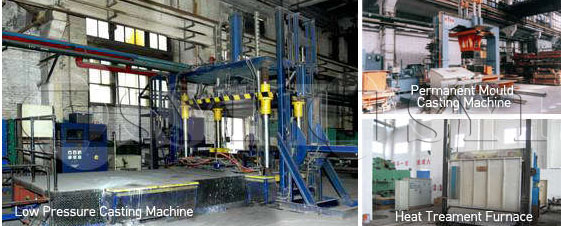 Our machining centers are used to provide additional services to the customer. Our machine shop is run by capable machinists and operators who program the CNC machines to operate the required specifications to the part. We can perform a wide variety of operations: turning, facing, grooving, drilling, boring, tapping chamfering, countersinking, profiling, knurling, reaming, tapering, threading, counter bores and radius.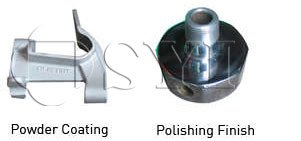 Polishing Finish and Powder Coating are also available.
SYI Quality Assurance Program is designed to meet a wide variety of industries, including commercial, military, automotive, industrial and farming. Our primary goal is to meet or exceed customer requirements!

Most of the standard sizes are available.
Ask SYI Sales Representatives for more details at info@syifoundry.com