SYI uses purified resin to make resin shell cores and moulds, which yields castings with precise dimensions.
SYI is proud of its leadership position in the development of innovative shell resin, resin coated sand and replicast products.

In today's environmentally friendly world, the Shell Process provides workers with numerous operating advantages:
* Essentially no formaldehyde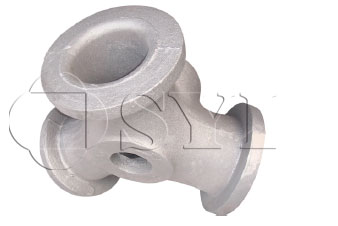 * Moulds and cores remain usable indefinitely and are unaffected by high humidity storage.
* Shell cores can be made hollow resulting in significantly lighter weight and lower cost cores.
* Hollow cores and light weight shell molds burn more completely, and yield waste sands that contain less organics.
* High strength cores and molds yield castings with precise dimensional tolerances.

Using the shell moulds, almost all the material grades can be achieved such as ductile iron, grey cast iron, carbon steel, alloy steel, special alloy steel, stainless steel and aluminum.
OEM services are available!

Most of the standard sizes are available.
Ask SYI Sales Representatives for more details at info@syifoundry.com